Documentation of the aesthetic of the urban walls of the old Dubai. Sheets of paper stuck on the walls to advertise for bed space or office rentals, jobs available, visa making services, etc. Quickly made and for cheap, these notes are reaching a wide amount of local by-passers.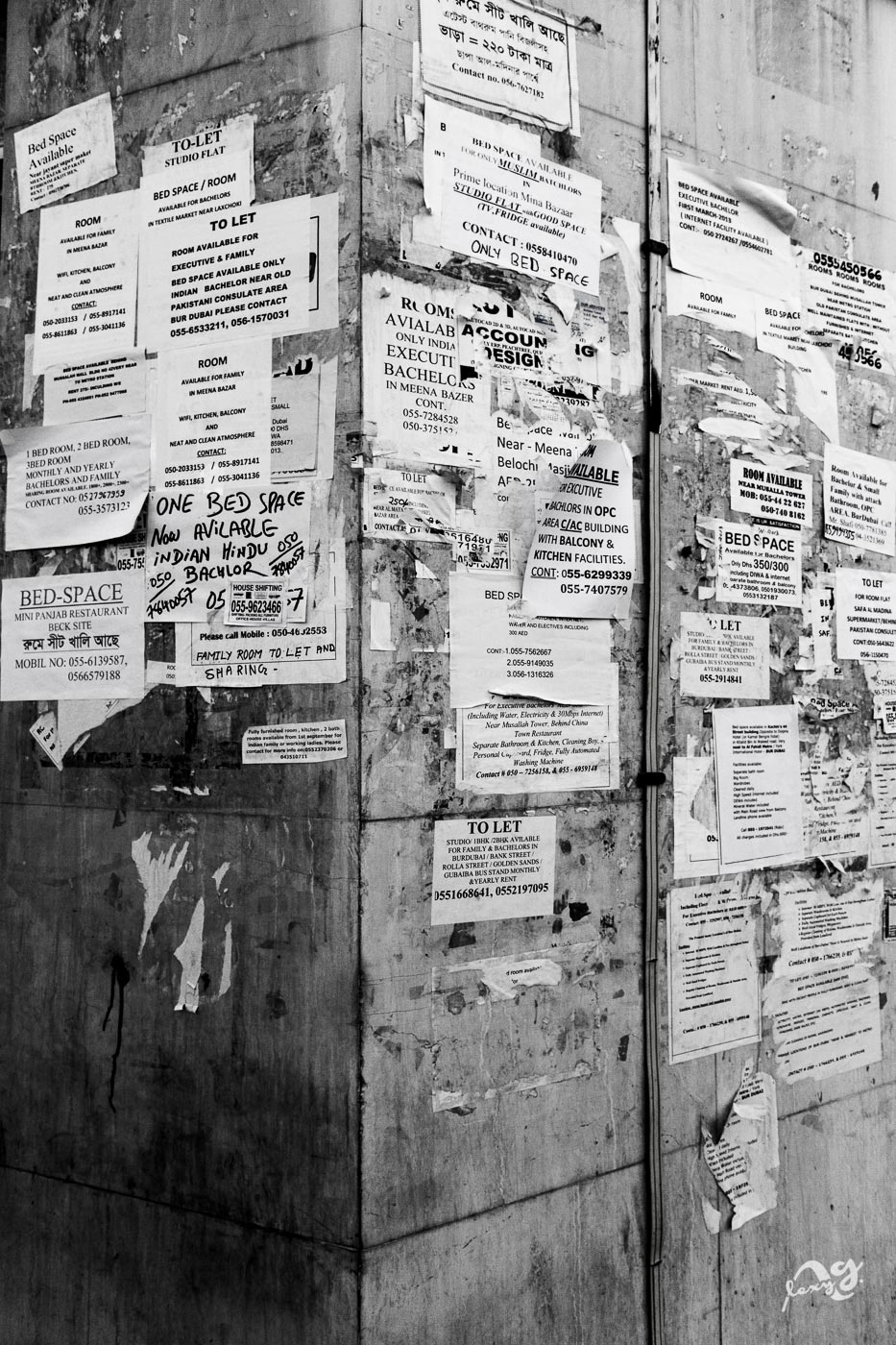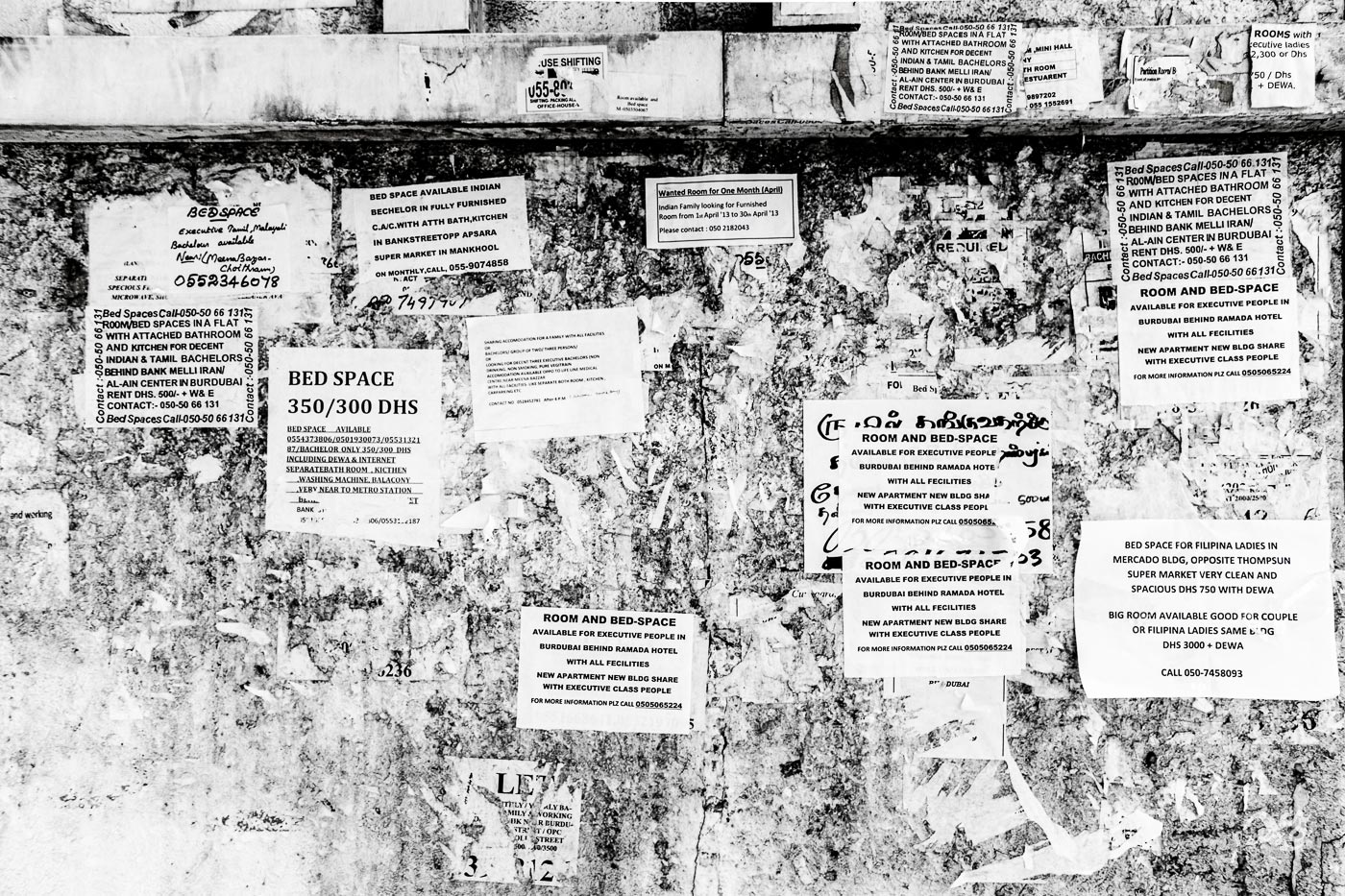 Each note is different but repeated in a number of nearby locations, and combined together create an inharmonious visual melody of different languages, font sizes and types, phone numbers, and other endearing spelling mistakes.
An atypical sight in several neighbourhoods of the Dubai emirate, contrasting with the overall cleanliness and sterile look of the newer ones.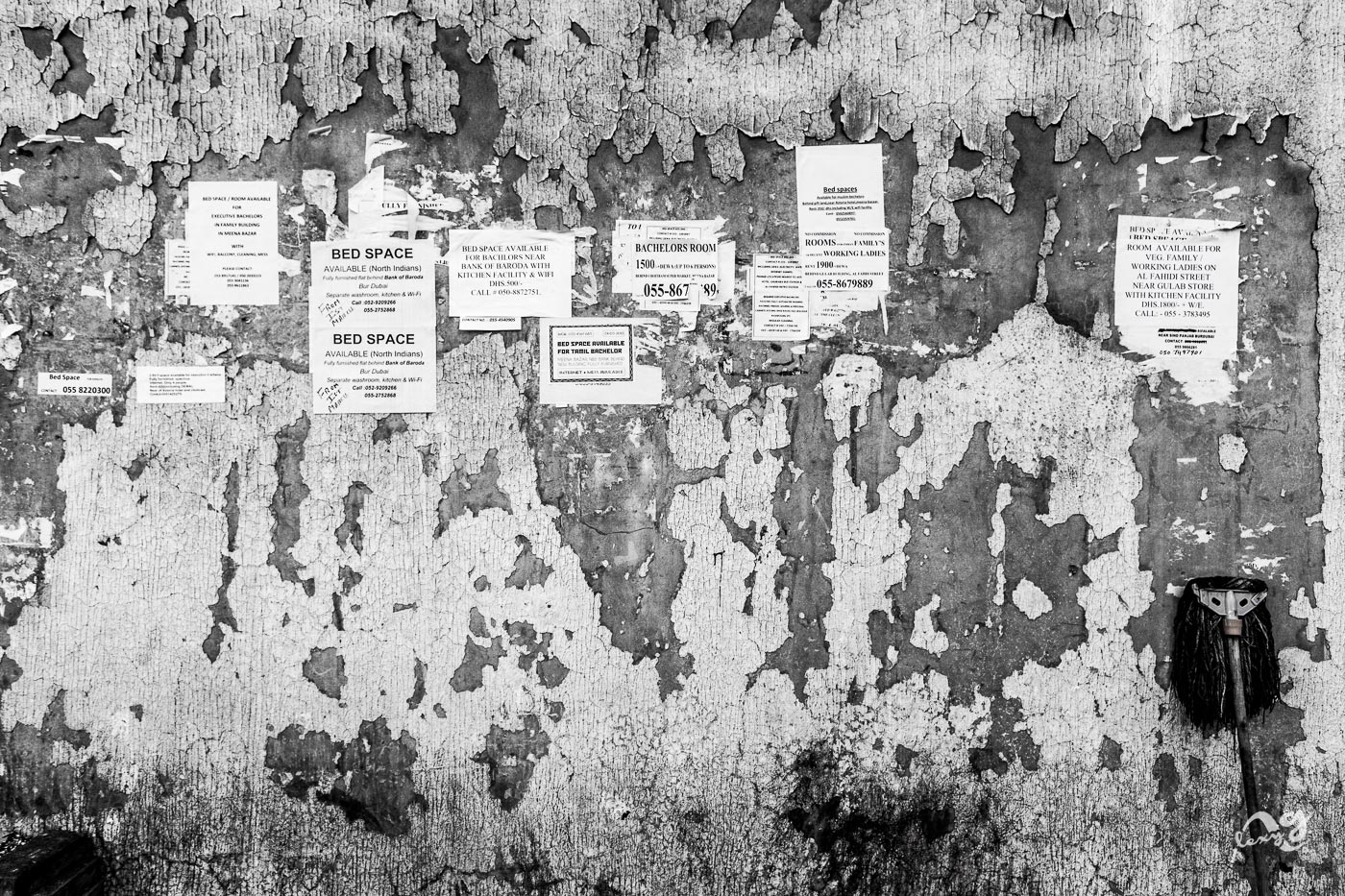 Post Now Bills was exhibited in 2015 in Mattar bin Lahej gallery in Dubai.